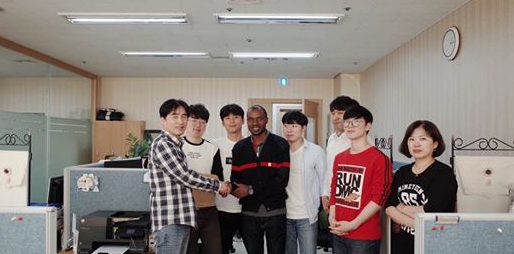 In order to share our experiences and know-how of Cyber Security in Korea with peoples in the blind spot of information security, we were started the WiKian-Junior, an internship program designed earlier this year.
As the first case of our this internship program, Ismael N. Sekaamana who graduated from Information Technology Department in Adventist University of Central Africa in Rwanda has completed all of our training course for three months for three months from July to October, which learn the cyber security technology and presentation skill from network security to application security which should know as a basic technical security engineer.
Along with congratulations of the several staffs including Lee Doosik who has helped as a mentor of him, Mr. Ismael received the certificate of completion. And he went back to Rwanda in early October and trying to find a cyber security job of government agencies such as RISA in Rwanda.
Our corporation, WiKi Security, will continue to operate and improve this internship program.